Low transaction & administration costs
As a tokenized real estate company, many costs are eliminated or minimized.
Participation rights for investors
Investors have the opportunity to actively participate in corporate decisions via "voting rights".
Tested, fully developed and rented real estate

Stable performance and solid returns from commercial real estate.
Participation

in real estate
Rocksolid Estate AG enables you to participate in the profits from the rental, sale and management of all Rocksolid Estate properties. Therefore, your investment risk that usually comes with investing in just one property is minimized.
Our team of experts has many years of experience in the real estate industry and an extensive network for sourcing and managing first-class properties. With Rocksolid Estate, you can share in the proceeds of real estate without having to deal with the many costly paperwork and complicated administration normally associated with investing directly in real estate.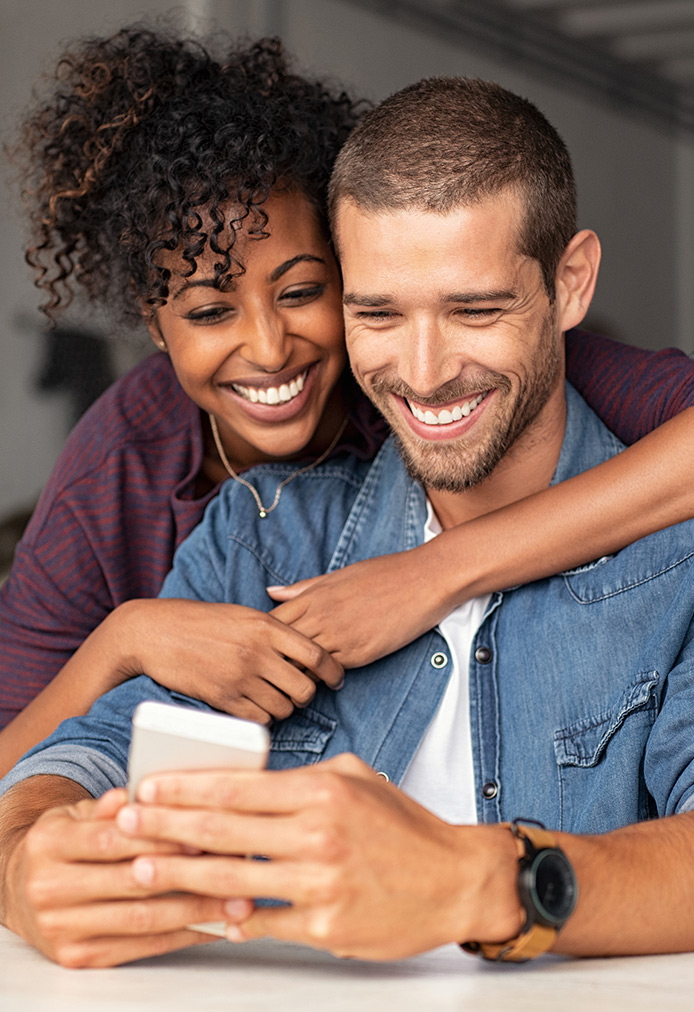 Real estate investment in just a few minutes
Invest in real estate with 
Rocksolid Estate

AG


 
Sign up, verify and invest through the broker Equito
After the simple and free registration and verification, you can invest in the ROC token of Rocksolid Estate AG via our MiFID II regulated broker Equito.
 
Rocksolid Estate buys, optimizes and manages properties
From here, our experts take over and buy high-yield real estate with potential, which yields an attractive return from day one. With the growth of the company and targeted buying and selling, the real estate portfolio is expected to expand.
Profit distribution and capital growth Rocksolid Estate Token
The profit generated by Rocksolid Estate AG should be distributed to investors monthly or promote the increase in value of the ROC token.
These figures are for example and informational purposes only and should not be taken as a guarantee of return on investment or as a solicitation to invest.
Investing

 has never been easier and safer
Rocksolid Estate offers you the opportunity to invest your money profitably from €100,000. With the first-class properties from Rocksolid and an experienced team, we are your strong partner for real estate investments. Start now and benefit from stable returns that are paid out to you monthly and from the performance of Rocksolid Estate's properties.
In wenigen Minuten zum Immobilien Investment
Global Real Estate market 
developement
Real estate prices have risen steadily over the past few decades. Demand for real estate will continue to grow as the world population grows and urbanization continues. As a result, the increased demand can be accompanied by a higher price level.
Investing in the financial markets involves risk, and past performance is not indicative of future results. The charts, graphs and other visual representations are intended solely as illustrations of historical data and trends. They should not be relied upon as a guarantee of future performance or returns.
As part of our investment strategy, Rocksolid Estate invests in sustainable office properties to diversify the portfolio and therefore spread the risk. Through your investment, you receive a share of the rental income from prime office properties. The steady demand for office space makes it a safe investment that guarantees inflation-proof rental income. Due to the selection of sustainable tenants you can be sure that your capital is well invested. In addition, when the property is sold, you will participate in the profits from the sale.
In today's world, many people are looking for investment opportunities that offer them stable income and the potential for high returns. Commercial properties, such as shopping centers or logistics parks, are an asset class that offers both. When you invest in Rocksolid Estate AG, you are entitled to a share of the rental income from the industrial and logistics space. This can provide you with a steady income that will help you achieve your financial goals. In addition, when the property is sold, you will participate in the proceeds of the sale. This can give you the opportunity to make a significant profit on your investment. It is simple and straightforward and offers the potential for high returns.
Rocksolid Estate also invests in properties that are rented out to tourists. As a result, you not only profit from the rapidly growing tourism industry, but also participate in the high returns that these rentals generate. Our many years of experience and comprehensive know-how enable us to achieve attractive rental income and stable value development. Travel and leisure activities are showing high growth rates worldwide, so there is no better way to profit from this trend than by investing in tourism rentals.
Are you looking for a smart and sustainable investment that helps to make our planet a better place? Then Rocksolid Estate and the topic of photovoltaic systems are just right for you! With this cutting-edge technology, you can generate renewable energy and get a share of the economic success. Not only is it a great financial move, but it's also an environmentally friendly one. So why wait? As part of our investment strategy, we invest in photovoltaic systems for you and help create a better future for our planet!
Your real estate investment
Don't just invest in one property, diversify into several properties with the ROC token!
Rocksolid Estate AG plans to generate regular income from the rental and sale of the properties it manages. The profit generated by Rocksolid Estate AG is distributed to investors on a monthly basis or invested in the purchase of new properties in order to maximize profits and increase the overall value of Rocksolid properties and thus the ROC token.
Frequently asked questions