Our goal is to become the leading company in tokenized real estate in the next few years, giving everyone access to the lucrative real estate market.
Rocksolid Estate AG consists of a team of international experts with years of experience in the real estate, investment and cryptocurrency markets.
The real estate market is too costly, complex and time-consuming for most people. Our goal is to democratize traditional real estate investing so that more people can take advantage of this safe asset class. We offer participation certificates through which people can participate in the real estate earnings of Rocksolid Estate AG in a straightforward manner and without incurring large additional costs. Currently, investors have the opportunity to invest from an amount of € 100,000.
International Experts & Partner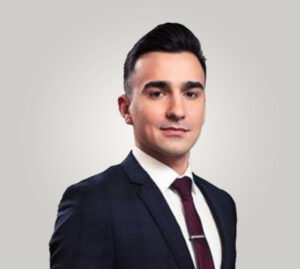 Head of Legal Cryptix Group
Thanks to blockchain technology, investors can view the details of their real estate investments at any time. We also give our investors the opportunity to actively help shape corporate decisions.
We attach great importance to responding to the needs of Rocksolid Estate investors. We listen, have an open dialogue and constantly adapt our offer to offer a sustainable investment opportunity.
Investing in real estate is easy with our easy-to-use platform. No specialist knowledge is required and investors keep track of the investment made.
As pioneers of blockchain technology, we are revolutionizing the real estate market and creating new investment opportunities that are accessible to every budget. Be part of the future!